Google Colaboratory is a freemium product offered by Google. It is a notebook-based IDE, similar to a jupyter notebook but unlike jupyter, it only supports "Python". However, it is an excellent tool for both beginners and pro users. In colab almost all libraries you will need are preinstalled and it also offers high processing units like GPU and TPU. And the best part is that it runs on the cloud so you can use it even in your phone's browser and of course by phone I don't mean featured phone.
Also read –> What is GPU and, TPU and is how they work
Benefits of Colab Pro
There are numerous benefits of using Colab Pro, apart from the benefits of the free version of colab it offers you TPU 2.1,  faster GPU Tesla V100 – SXM2 16GB (you may not get exact this, but efficiency will be approx same) which will cost you ~$10,664 if you try to buy it. Along with that, you will get ~25GB of Ram, ~147GB disk storage, and 24hrs of runtime.
Read more –> Google colab vs Google Colab Pro
List of Countries where Colab pro is available 
When Colab was first launched it was only available in the United States and Canada but recently on 24th March 2021, it was made available to seven more countries. So now in total Colab Pro is available in 9 countries which are 
United States
Canada 
India
Brazil 
France
Thailand 
Japan 
UK
Germany 
Pricing of Colab Pro and How to buy it
Colab pro is a subscription-based product that charges $9.99/month is really a cheaper and affordable price if you can't spend your money on buying a high-end processor and GPU. If you want to upgrade to Colab pro then you can visit their official page.
However if you are a beginner, I would not recommend you to buy this because the services offered in the free version of Colab are more than enough.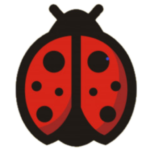 Data Scientist with 3+ years of experience in building data-intensive applications in diverse industries. Proficient in predictive modeling, computer vision, natural language processing, data visualization etc. Aside from being a data scientist, I am also a blogger and photographer.