Microsoft Word is now trying its new feature called "Export to Powerpoint", which allows you to convert your text document into a professional Presentation, yeah you heard it right. The presentation created by this Microsoft AI-powered tool is hilarious, even though it's in its initial phase. The aim of this tool is to save your time for your important task by reducing your burden from this time-consuming work. And no doubt, it does achieve its goal at some level.
What Microsoft word new update can do?
This tool can generate and add media file(Image, video, font, icon, theme, etc ) entirely based on your document even if your document is completely full of text and contain no image thanks to microsoft. Its AI will automatically detect the context and keyword of your document and accordingly, it will add some media file to it. The only thing you have to care for good output is to format your document well like properly adding a heading, sub-heading, etc at the right place.
Also read- GitHub new update(March 2021) for mobile version lets you browse project releases and more
Currently, this feature can only be used from Microsoft word web (from the browser) which means it's currently not available in your desktop app. It may be available by the next update.
Let's see how you can use it step by step.
First, you have to go to Office official website
Then sign in/up there 
Now you will be redirected to its dashboard where you will be able to see your recent work and shared document (if available). 
You can choose any word document if there any or you can create just create a new document by selecting a word file (you can find it on your left sidebar).
I assume your document is ready and well-formatted ( write your heading, sub-headings, etc. properly)
Once your file is ready you can navigate to File>>Export>>Export to Powerpoint presentation.
Now you have to choose the template you would like to go with. The moment you select your template it will start converting it and then you will be redirected to Ms PowerPoint web.
Now here you can view/edit your presentation
Below is the step by step guide for the same with image 😀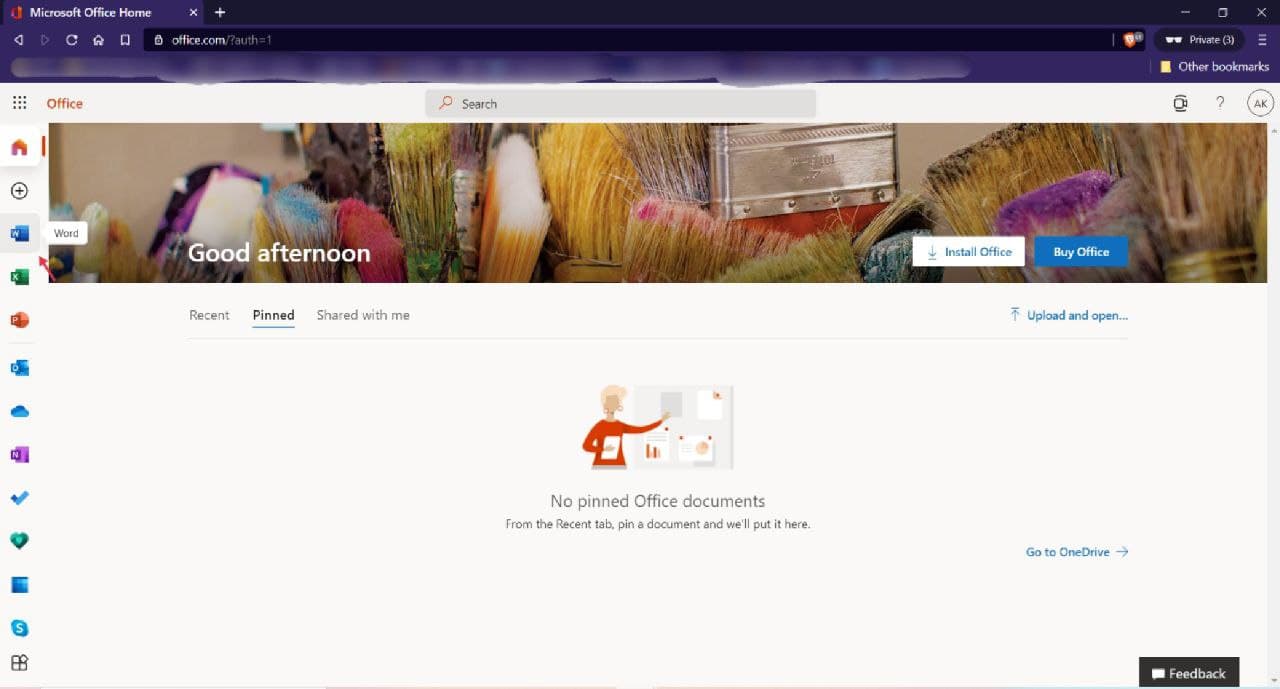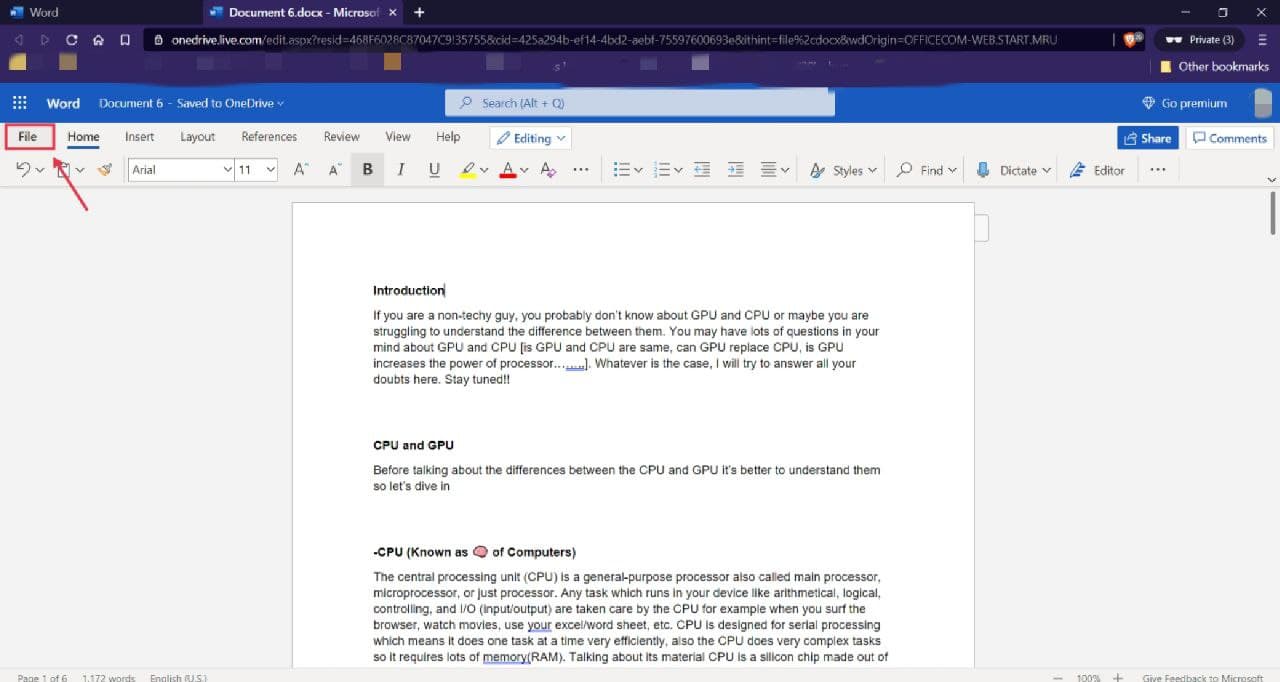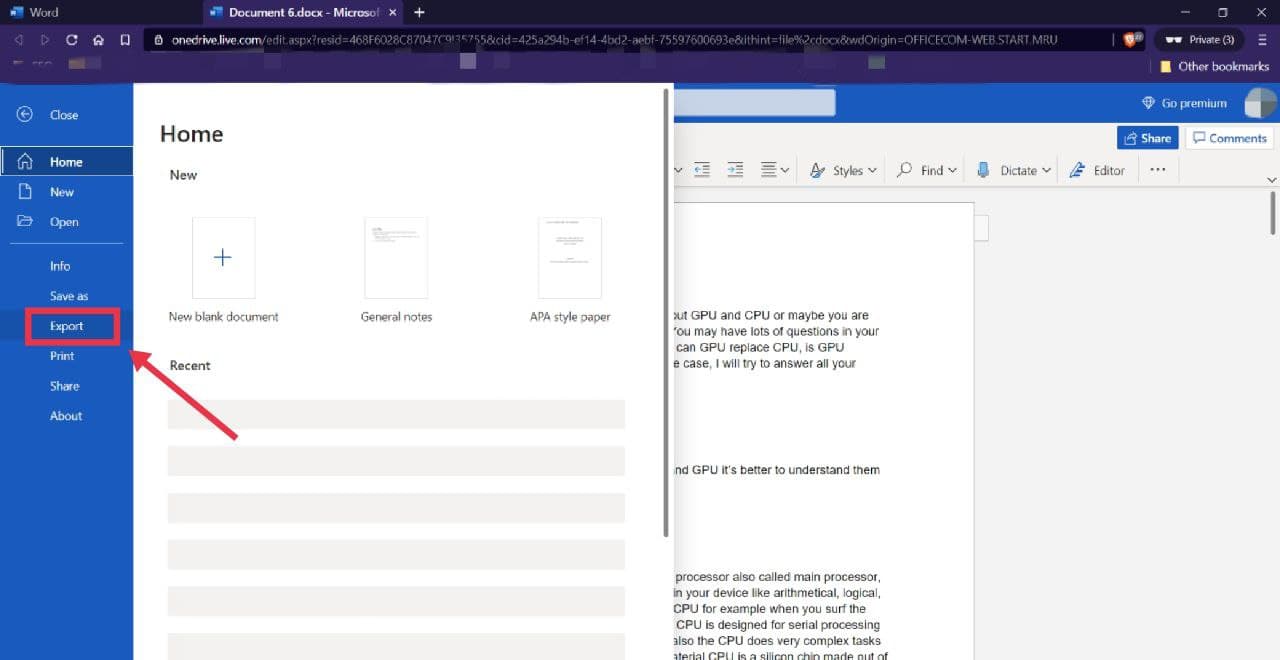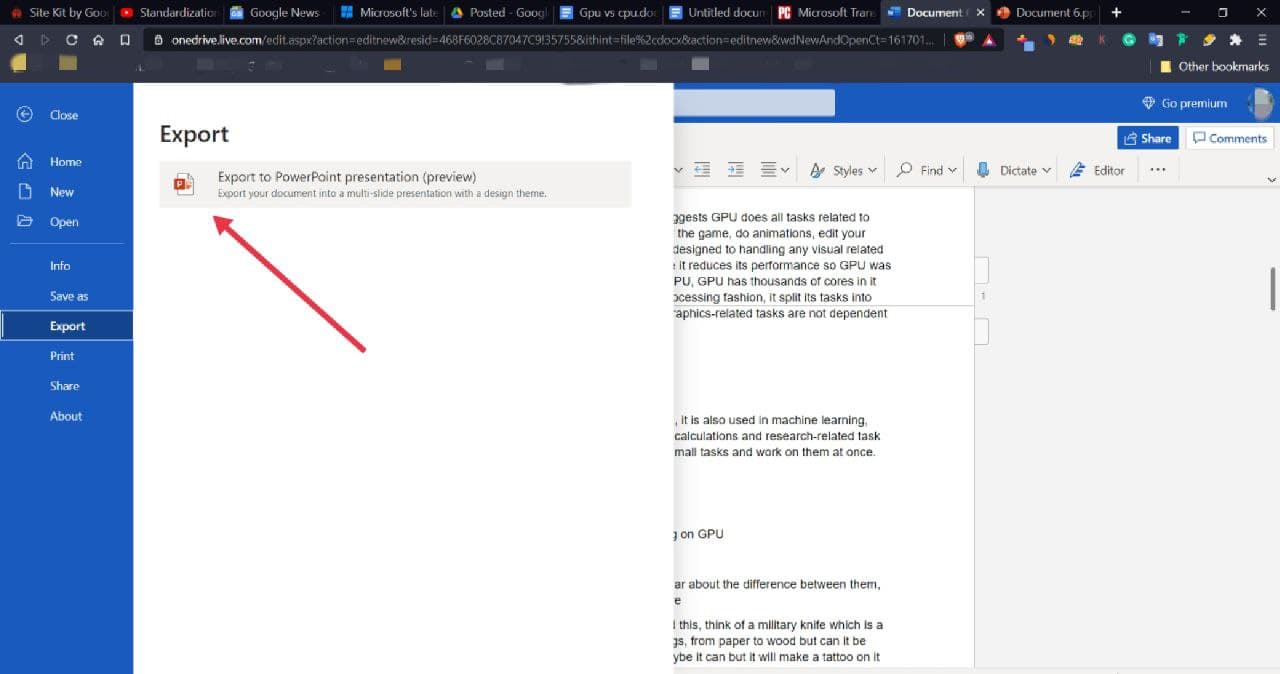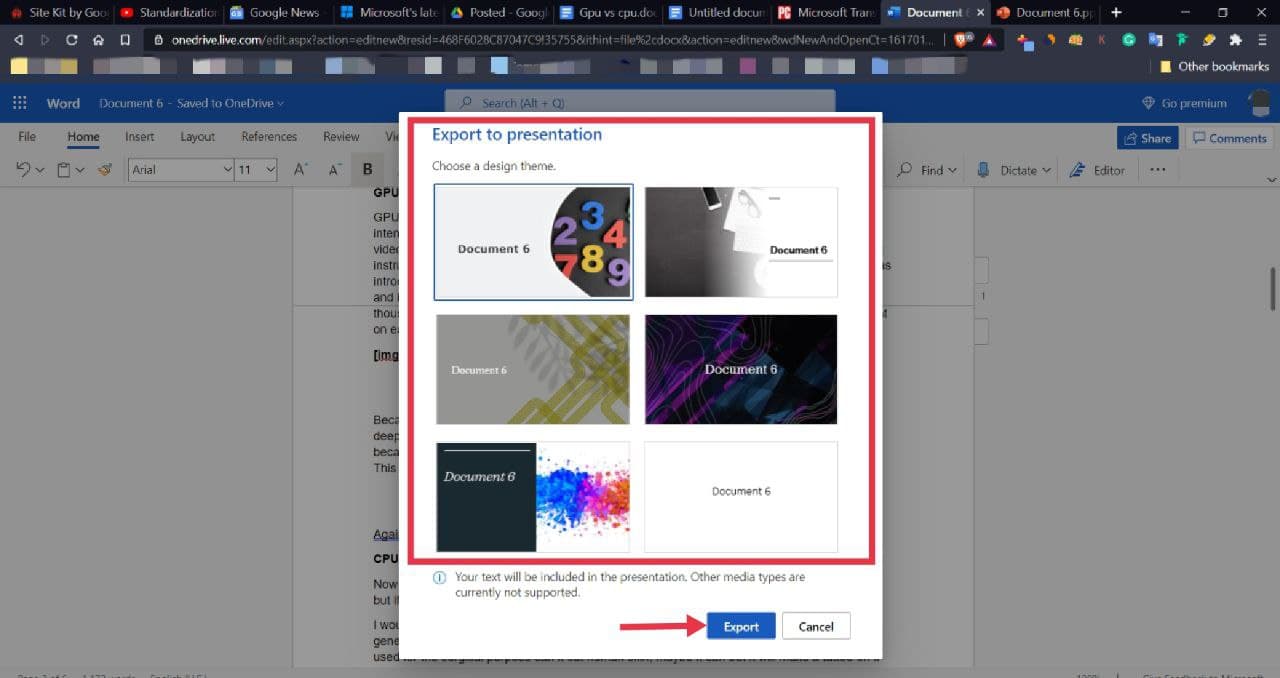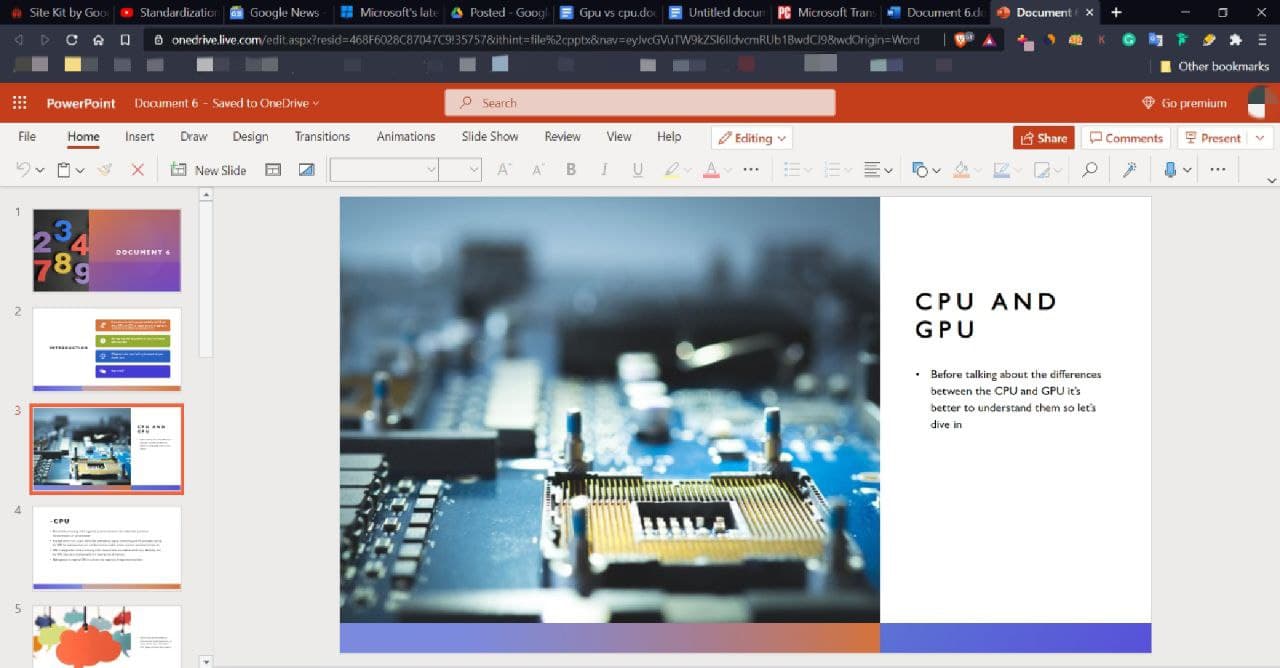 Since it's in its initial stage, you may face some minor problems in your output which you can edit. But overall this tool is great and I am sure it's gonna save time for many. What do you think about it, comment down below?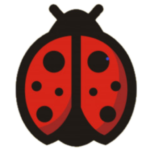 Data Scientist with 3+ years of experience in building data-intensive applications in diverse industries. Proficient in predictive modeling, computer vision, natural language processing, data visualization etc. Aside from being a data scientist, I am also a blogger and photographer.