MySQl is an open source RDBMS (realtional database management system) based on SQL(structured Query Language) operated by Oracle. It is used for wide range of purpose including data warehousing, e-commerce, and logging application. However it is commonly used for web database. MySql runs on virtually all platform, including, Linux, Unix and windows. 
Download free MySQL cheatsheet pdf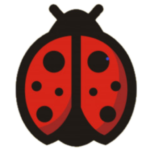 Data Scientist with 3+ years of experience in building data-intensive applications in diverse industries. Proficient in predictive modeling, computer vision, natural language processing, data visualization etc. Aside from being a data scientist, I am also a blogger and photographer.