Quick Python's Pandas Cheatsheet download pdf. Following topics are included:
Syntax
Method Chaining
Tidy Data
Reshaping Data
Subset Observation (Rows)
Subset Variables (columns)
Make New Columns
Summarize Data
Group Data
Handling Missing Data
Combine Data Sets
Plotting
Windows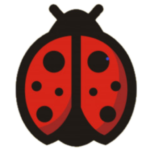 Data Scientist with 3+ years of experience in building data-intensive applications in diverse industries. Proficient in predictive modeling, computer vision, natural language processing, data visualization etc. Aside from being a data scientist, I am also a blogger and photographer.